42 Dog Sayings Which Will Touch Your Heart
Sometimes a dog is the only one that can fill the void in your empty heart.
More...
Sometimes a dog is the only one that can fill the void in your empty heart
A friend is one who knows all about you but loves you just the same
Raising a dog is like a rainbow. Puppies are the joy at one end. Old dogs are the treasure at the other.
Face of gray. Heart of gold.
Sometimes I just need to spend the day alone with my dog
The only thing wrong with dogs is that they can't live forever



This is a dog. He does not hate you because of your ethnicity, your sexuality, your gender or your appearance. He loves you and will always love you regardless. Return the favor.


They're not dangerous if you raise them right and neither are the dogs.


That awkward moment when someone admits they don't like your dog. And suddenly you don't like them anymore.


Sorry, but my dog thinks you're an asshole – and I believe him.
Live life like somebody left the gate open.


My therapist has a wagging tail


I'm not spoiled – my master is just well trained.


I'm the kind of person who says Hi to dogs.


Learn a lesson from your dog. No matter what life brings you – kick some dirt over that shit and move on.
You say I'm spoiled like it's a bad thing


Why do humans harvest our poop.


I don't always bark at night – but when I do it's for no reason.


Life without dogs – I don't think so


Teach them to be kind to dogs and they will grow up to be kind to people too.


My sunshine doesn't come from the skies. It comes from the love that's in my dog's eyes.


The best therapist has fur and four legs.


It doesn't matter how old they are. They are always a puppy inside.


If I had a dollar for every time my dog made me smile I would be a millionaire.
You can buy the dog but the wag of the tail has to be earned


I don't consider my dog a pet. He is family.


Do I believe in love at first sight? Absolutely - I fall in love with every dog I see.


No matter how small your bank account - having a dog makes you rich.


It's not drinking alone if the dog is at home.


Saving one dog will not change the world. But surely for that one dog the world will change forever.
Thorns may hurt you, men may desert you, sunlight turn to fog but you are never alone, ever, If you have a dog.
Without my dog my wallet would be full, my house would be clean, but my heart would be empty.
Some angels choose fur instead of wings


Your dog will never wake up one day and decide he doesn't love you anymore.


Love lives in the eyes of my furry best friend.


Four little paws can change coming back to an empty house into coming home.


Who says my soulmate has to have two legs?
Home is where someone runs to greet you.
I don't care what anyone thinks of me. Except dogs – I want dogs to like me.


Love is how excited your dog gets when you get home.
A dog is one of the few things in life that is as it seems.
Summary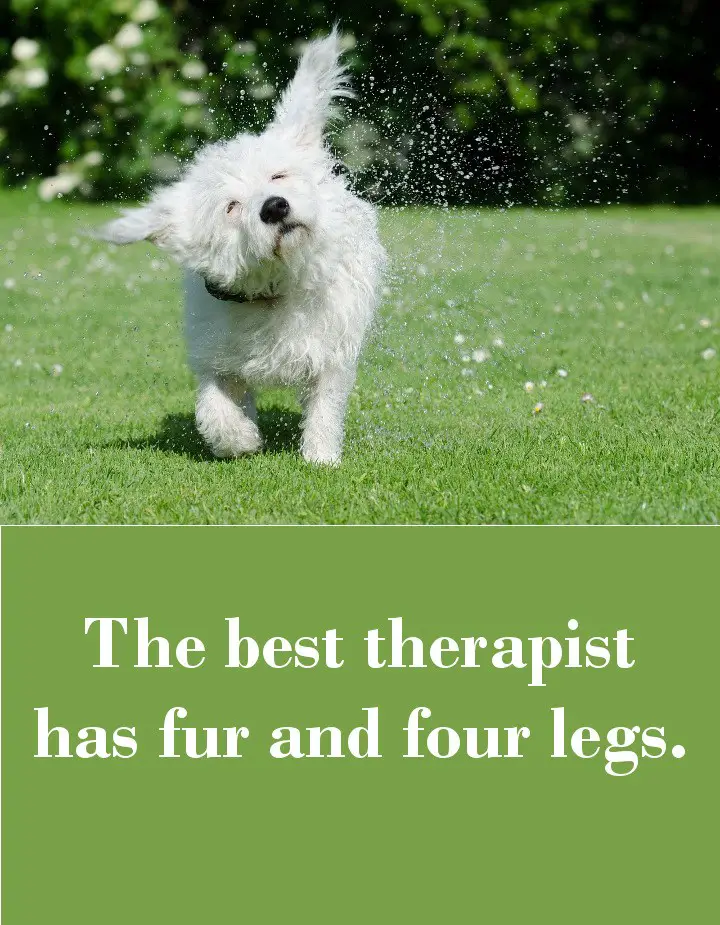 Article Name
42 Dog Sayings Which Will Touch Your Heart
Description
A collection of 42 dog sayings which express the way we all feel about our dogs
Author
Publisher Name
Publisher Logo