Hip Dysplasia In Dogs – What It Is And Some Of The Available Treatments
Hip dysplasia is a hip problem where the ball and joint socket of the hip are malformed. It normally occurs during the growth phase of young dogs, but sometimes the symptoms will not appear until the dog is quite old. It is probably the most common skeletal disease in dogs.
If your dog in sore in the hip when getting up or reluctant to exercise then it might be a good idea to have it checked out by a veterinarian.
Hip dysplasia is much more common in some breeds of dogs than others. Unfortunately, the list of those breeds most prone to the disease include some of the large popular breeds of dogs. A recent post on the Labrador Training HQ blog explains what hip dysplasia is. It goes on to explain the nutritional, environmental and genetic factors in the disease and also includes some of the treatment options.
More...
As they say:
While CHD is certainly a frustrating diagnosis, there are many treatment options to help your dog live a long, satisfying life.
If you take a proactive approach to their treatment, you can still have an energetic, happy companion that will keep you company on walks, swim with you at the beach and lay by your feet when you relax.
While you may have to scratch your future agility competition plans if your dog develops CHD, always remember that their ability to love isn't limited by the height of their jump, but the size of their heart!
Read the very informative article here.
Summary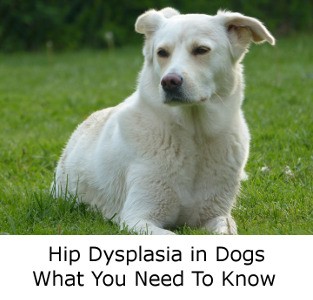 Article Name
Hip Dysplasia In Dogs - What It Is And Some Of The Available Treatments
Description
The causes, symptoms and possible treatments of hip dysplasia. It is more common in the larger breeds of dogs.
Author
Publisher Name
Publisher Logo