How To Catch A Stray Dog
As we go about our daily lives we occasionally see stray dogs wandering the streets. They may even be dodging traffic on a busy road. Often, they may simply have escaped from their yard and their owner would be distressed to find them missing.
Our first instinct is to catch the dog and take it somewhere safe. Preferably back to their owner but even to the local pound. Sometimes we may be held back by a lack of confidence. A recent article on the Good Dogs and Co blog gives us all the information we need to complete this task safely.
More...
As they put it:
Getting excited or anxious won't do you or the stray dog any favors; it's likely the dog might even feed off that energy and become more frightened or aggressive. Take things as slowly as you can, watching for cues from the dog—there are many subtle signs for anxiety and fear that are important to look for when you're trying to approach.
If you are able to successfully catch a stray dog, your job isn't over yet! The dog you've found most likely has an owner out there somewhere. We've got a great checklist for what to do once you've found and caught a dog, to ensure—if an owner is out there—you've got the best chance of reuniting them.
Summary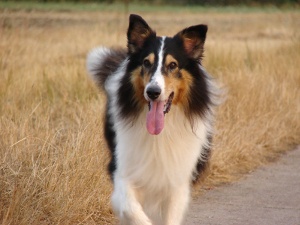 Article Name
Description
Some tips for catching a stray dog on the street
Author
Publisher Name
Publisher Logo