How To Clean Your Dog's Teeth
On the Labrador Training HQ blog, Jim Wright has written an article which stresses the importance of dental hygiene for dogs.
He outlines the common dental issues for dogs as well as some of the more serious complications that can occur. He recommends a routine for canine dental hygiene and outlines a seven step method for cleaning a dog's teeth.
It is well worth reading the whole article which you can find here.
More...
His concluding remarks are:
I hope that I've got you thinking about oral hygiene as it pertains to your dog. As with all aspects of canine health care, prevention is the best medicine. By making brushing part of your daily routine, you're potentially adding years to your dog's life. Surely that's worth 2 minutes out of your day?
Read More:

Summary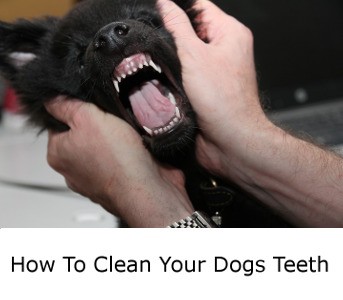 Article Name
How To Clean Your Dog's Teeth
Description
A daily routine for cleaning your dog's teeth.
Author
Publisher Name
Publisher Logo