Tips To Keep Your Dog Safe
We all like to take our dog to as many places as possible. As you take him or her on these excursions you should learn a few simple tips to keep your dog safe.
Some of these things may seem obvious, like keeping your dog on a leash in public places or making sure your dog has basic obedience training so that it will come when called. But there are also more subtle dangers that your dog faces. Such as toys that are in bad repair or dangerous chewable objects left around the yard.
In summer, there are even more things to think about. This is the time of year when mosquitoes.ticks, or other parasites which cause problems for your dog increase their populations. Dogs' paws can get damaged by hot road surfaces. Many dogs are left in hot cars to suffer. You need to be constantly alert.
More...
The Tractive blog has recently published an article listing 10 things you can do to keep your dog safe as it goes about its daily activities. It's worth reading.
Here are the first two tips:
Keep your dog on a leash in public places
Even if your dog is well trained an well behaved, always keep him or her on a leash when you walk in a public place. Dogs may be distracted by unexpected noises or activities or may be drawn to something further away from you.
Just imagine what could happen if your pet wants to see what's going on across the street as a car speeds by? With your dog on a leash you have control over where he or she goes, and it also allows you to keep your pet away from people, or other animals, who may be afraid of dogs.
Never allow your dog to wander off alone
Never allow your dear pup to walk away without you. There are many hazards that could await once your pet is away from your property or out of your sight. Some people may not appreciate having a unknown dog wandering around their garden, even if it is friendly and well-behaved. As an owner, it's your responsibility to make sure that your pet stays where he or she is allowed to be.
Click here to read all the tips
Summary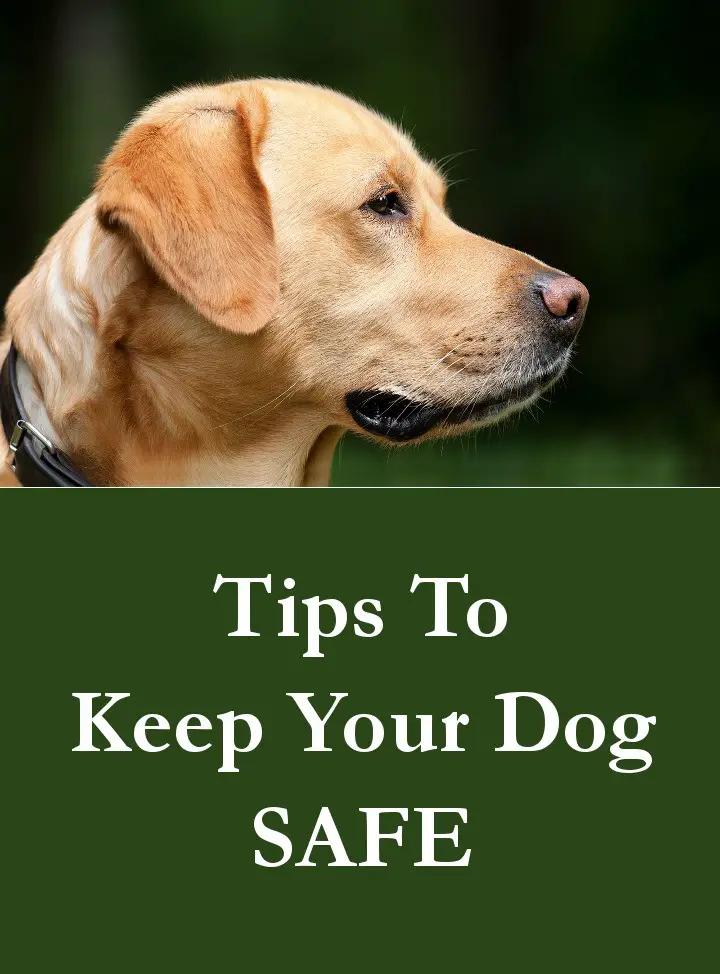 Article Name
Tips To Keep Your Dog Safe
Author
Publisher Name
Publisher Logo